Our Dentists
Dr. Michael Scoles
Dentist, husband, father, veteran, and aviation hobbyist.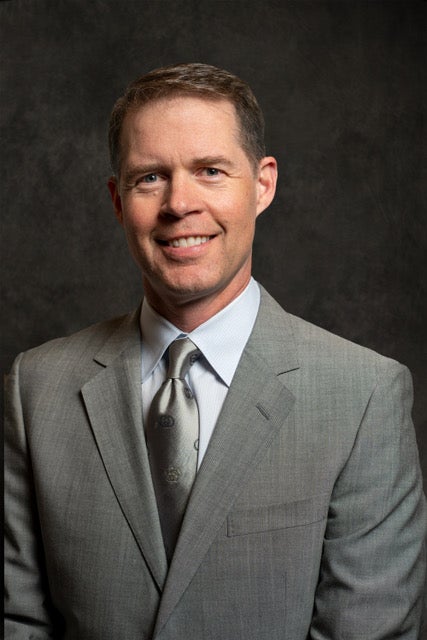 From Paisley, Oregon (population 435) to the Pacific Northwest, Dr. Michael Scoles' life and career have taken a nontraditional route in more ways than one. At age 17, Dr. Scoles' ambition was to become an aeronautical engineer. But after he got to hold the mirror during his wisdom teeth extraction, his fascination turned to the mechanics of dentistry. His passion for building things, however, remained strong.
Dr. Scoles attended Oregon State University as an undergraduate and obtained his dental degree from Temple University in Philadelphia.
After dental school, he served in the US Navy for three years. While in the Navy, Dr. Scoles received advanced training in Oral Surgery, Endodontics and Prosthodontics at the Naval Submarine Base, Bangor in Silverdale, Washington. This additional training enables Dr. Scoles to perform a wider array of procedures in the practice, procedures that would normally have to be referred to a specialist.
Dr. Scoles is a master trainer for CEREC technology. A technique that allows dentists to make crowns in a single office visit. He enjoys teaching other dentists and sharing his knowledge. He also lectures around the country on behalf of one of the leading dental product manufacturers teaching dentists about the newest materials available.
After fulfilling his military obligation, he returned to the Pacific Northwest and has practiced here for the past fifteen years at his offices in Renton and Issaquah. Dr. Scoles and his wife Laylia have two boys Kai and Jace. Besides spending time with his family, he enjoys kiteboarding and building large scale model airplanes.
In addition to treating patients, Dr. Scoles enjoys educating other dentists. He's become a sought-out speaker, lecturing across the country on topics such as guided implant surgery and dental restorative materials.
"Both of my parents were teachers." Dr. Scoles states. "Education is in my background, and will continue to play a big role in my life."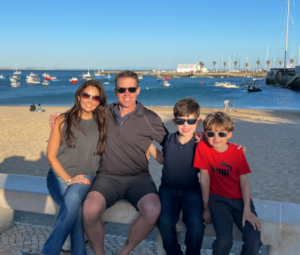 ---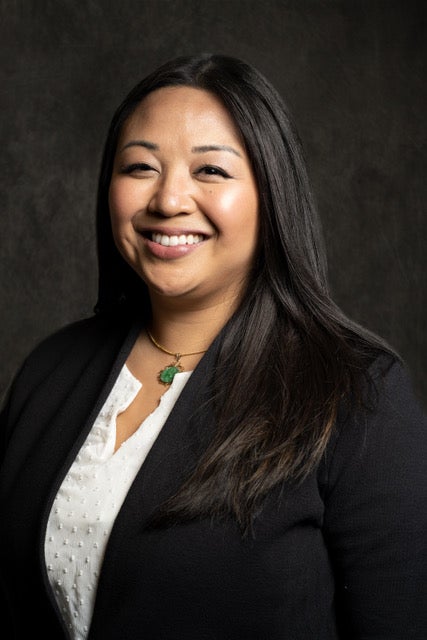 Dr. Kim Reyes
Dr. Reyes was born and raised in California's Bay Area and has lived in various parts of the country before calling the Pacific Northwest her home. She has been in the dental field for over 10 years first starting her dental career as a dental assistant and front office/patient coordinator. It was this early exposure where she cultivated a caring, empathetic and compassionate chair-side manner and where she developed an understanding of how to help patients navigate their dental insurance to maximize their benefits.
She attended the University of Washington for both her undergraduate and dental programs earning first a Bachelors degree in Cellular, Developmental and Molecular Biology and later her Doctorate of Dental Surgery (DDS). During her dental school education, Dr. Reyes volunteered her free time at community outreach programs including Seattle's Union Gospel Mission where she unknowingly first met Dr. Scoles. It was also during this time she received a strong foundation in dental sciences serving as a teaching assistant for the Fixed Prosthodontics, Immediate Dentures and Complete Denture courses. She was the recipient of the Charles L. Bolender award for Prosthodontics.
After dental school, Dr. Reyes received additional training with the latest in innovative dental technology including CEREC and CAD/CAM technology. She has also received certification in the BioClear technique and continues to take continuing education courses in order to stay on top of the latest developments in dentistry.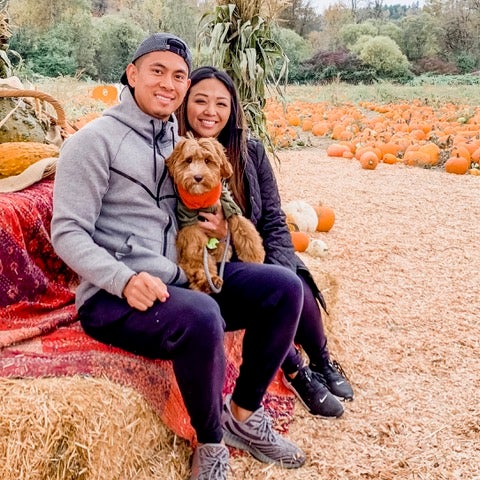 She is a member of the American Dental Association, the Washington State Dental Association and the Seattle-King County Dental Association.
Dr. Reyes believes in a conservative approach to dentistry and in working side by side with patients in addressing their treatment needs as well as helping them obtain their vision of oral health. While she enjoys working with patients of all ages, she especially loves the challenge of working with children and in making dentistry both a fun and positive experience for them. She is excited to be joining Dr. Scoles and the Renton dental team in providing only the very best quality of dentistry to our long time patients and also our new patients.
When not working, Dr. Reyes enjoys spending time with her family and going on adventures with her mini double doodle Kooper. She enjoys traveling, discovering new restaurants, watching musical theater shows, playing the piano and in being involved in the community often volunteering her time with her local church and church sponsored events.
---
Julian N. Nguyen DDS
Dr. Julian is proud to have been born and raised in the Pacific Northwest. He grew up in Redmond, WA and attended Lake Washington High School. He then graduated from the University of Washington earning his bachelor's degree in Biochemistry.
After college he took time off to travel and work in a variety of different settings. Dr. Julian spent time as a healthcare coordinator working with patients with disabilities, worked in various general dentistry offices as a dental assistant and spent a year working at Midori Bakery – a boutique bakery in Redmond that allowed him to cultivate his love for French pastries and espresso!
He later enrolled at the University of Washington School of Dentistry where he earned his Doctorate of Dental Surgery. During his time in dental school, he was actively involved in community outreach programs and student leadership.
After dental school he continued his love of learning and continues to grow as a clinician through continuing education. He recently completed a yearlong program with the Washington Academy of General Dentistry focusing on dental implants and has taken courses on cosmetics, endodontics, and restorative dentistry.
In his free time Dr. Julian loves to spend time with his wife Tori and travel the world with his friends and family. He is always interested in the newest show or movie, trying new restaurants in the area and learning about the world.
Dr. Julian is very excited to work with Dr. Scoles and his amazing team to provide the best quality care to the Issaquah community. He is very grateful to be able to live, work and grow with his community in the Pacific Northwest.